HairTG-Feather
Feather Generator for 3D & Illustration
Feathers, In Detail
HairTG-Feather generates feather textures for 3D or Illustration in Substance 3D Designer. It enables to design a large variety of feather types and shapes, with precise control over many of their properties.
PBR Material / Illustration - Whether used as a PBR material or for Illustration, HairTG-Feather enables several output types to address them all.
Shaping - A host of pamaraters and curve-based controls enable to create complex, realistic or stylized designs.
Procedural - Feathers are procedurally generated, meaning they are resolution-independent and may be modified non-destrcutively.
Afterfeather - thinner and disordered barb simulation at the bottom of the vane (or anywhere else).
Inner Barb Shaping - Hair within the barb may be shaped through 4 different inflexion points.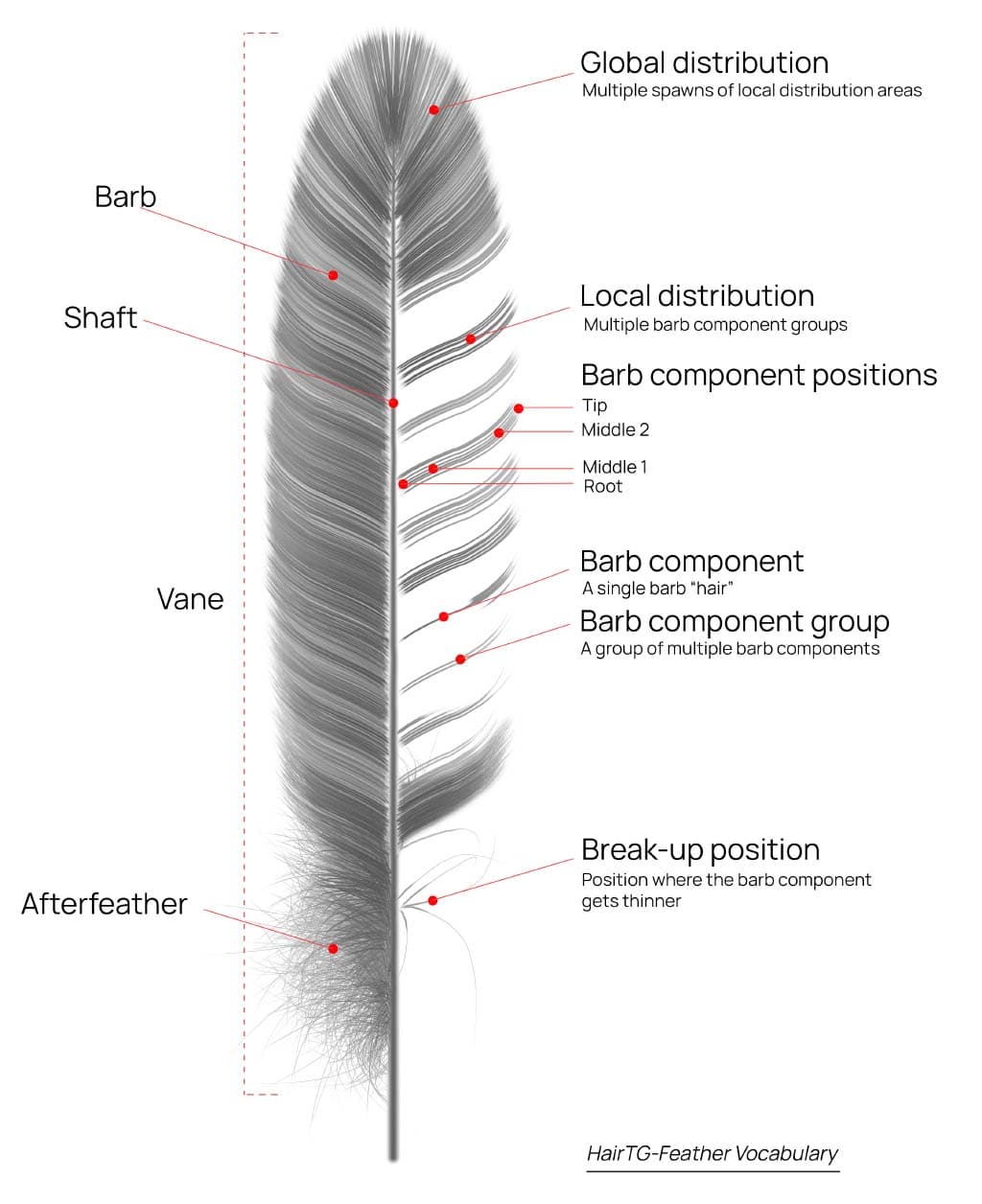 Barb Distribution - Hair distribution in the barb may be controled at several levels, enabling to increase or lower the density locally and per vane.
Advanced Coloring - Several coloring modes are available, for the whole feather or along the hair length.
Samples - 12 individual feather examples explore the many possibilites of HairTG-Feather, you may use them to learn the tool or as a starting point for your own work.
Feather Assembly - Samples demonstrate how to create feather assemblies to cover body parts for example.
Tutorials - The included video tutorials cover the creation of a feather from scratch as well as a tour of the samples and examples.
PBR Ready
For usage in 3D, HairTG-Feather generates a full set of PBR maps you may simply use on a plane geometry, with optional displacement.